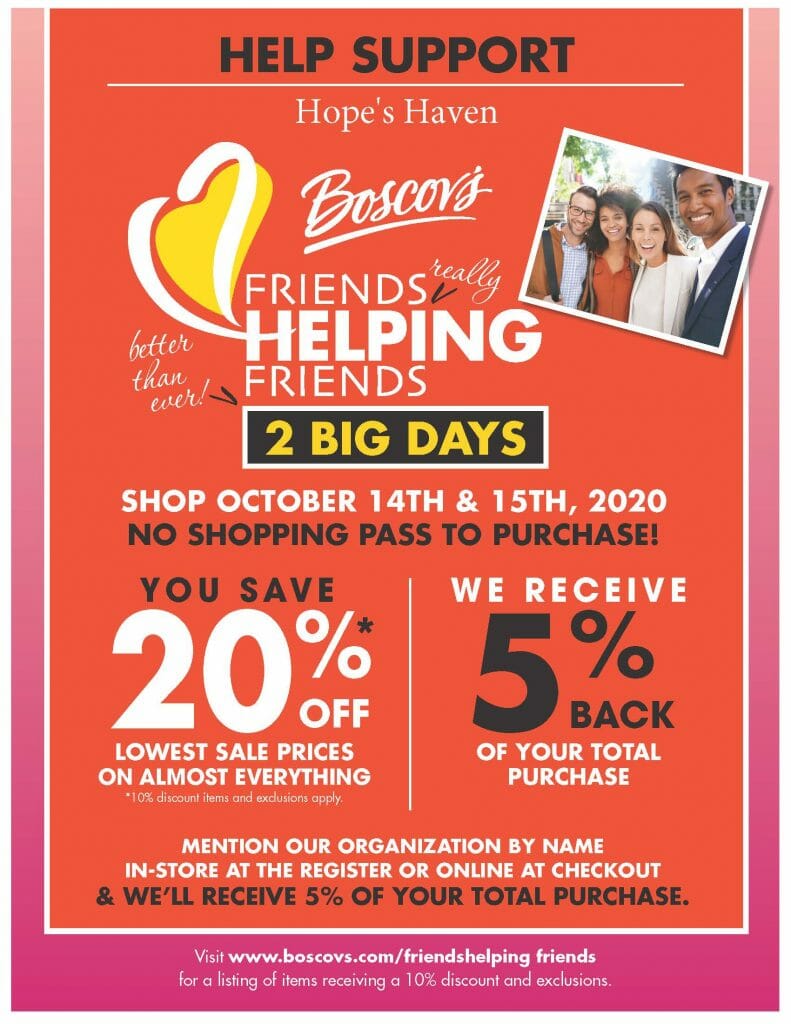 Hello Hope's Haven friends and family! We're participating in Boscov's Friends Helping Friends event again this year, but because of some interesting circumstances, this event is going to be a bit different than last year's.
Instead of selling coupons like we did in previous years, Boscov's is providing your with a social-distancing friendly solution. You can either shop in-store at the following locations:
Christiana (Delaware)
Dover (Delaware)
Harrisburg
Lancaster
Lebanon
Pottsville
Selinsgrove
York
OR, you can shop Online!
When you check out (Both in-store and online), you will automatically receive the 20% discount, and if you mention that you are supporting Hope's Haven, Inc, Boscov's will donate 5% to support our camp!
If you plan on shopping at a different Boscov's location, please let us know at info@hopeshavencamp.org so we can register our nonprofit at that location as well.
A big THANK YOU to everyone who has stuck with us through these crazy times. While we were extremely disappointed that we couldn't have camp this year, we're looking forward to having even more opportunity to plan something amazing for these kids in 2021.